Activities for the Week!
Planned Activities

Rumor has it there's an after party Saturday night at The Siren in Morro Bay following the wedding reception...
Thursday Morning Hike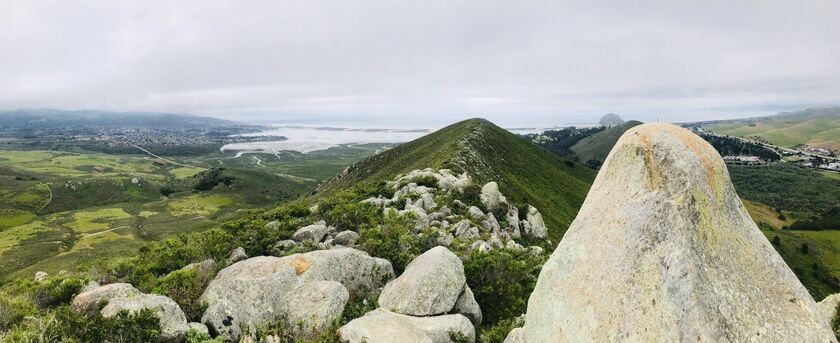 Time: Thursday morning, 10am (meet at trailhead)

Cerro Cabrillo Peak Trail

Distance: 3 mile round trip
Difficulty level : Moderate
Trailhead location-From Morro Bay exit at Baywood Park/Los Osos exit-turn left on South Bay Blvd. for 1.3 miles to Quarry Trail on the right Take the Quarry trail to Cerro Cabrillo Trail.

The trail follows the Quarry Trail over rolling grasslands to the Cerro Cabrillo Trail climbing to the steep summit of the 3rd volcanic plug in the chain of 9, being the highest point in Morro Bay State Park with 360 degree panaramic views at the top
Thursday Evening Wine Tasting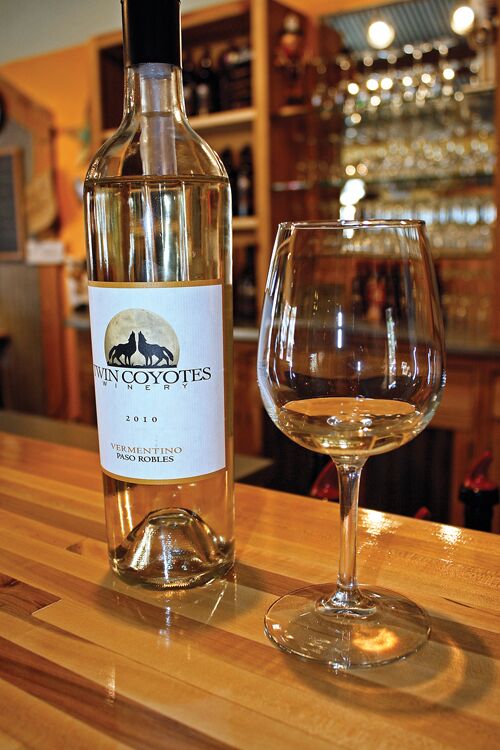 Lori and Steve Thompson are opening up the shop just for wedding guests. This is your chance to try our family wines and chat with the winemakers- Sara's parents!
Time: Thursday 5pm-7pm
Location: Twin Coyotes Winery, 2020 Main St, Cambria, CA 93428
(Jake and Sara are making an appearance around 5pm and then heading to the campsite, feel free to do the same!)

Thursday Night Camping at Morro Bay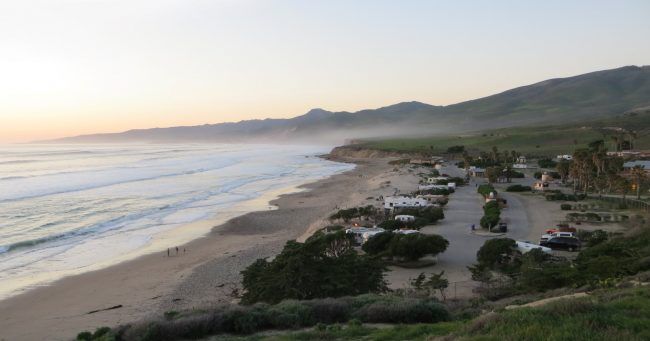 Come camp with us for a night!
Time: 6pm Thursday night till Friday morning
Location: Morro Bay State Park Campground
We have reserved 2 campsites (#98 & #100) at Morro Bay State Park Campground, each of which can have up to 8 people. If you want a spot, let us know! If there are more folks who want to join, we'll get some more sites if we can. But the sooner we know, the better!
Also, if you have an instrument, please bring it! This is our opportunity to hang out with folks who have traveled so far to celebrate our love and we want to celebrate fellowship with you. Bonfire, barbecue, music, laughing, star gazing, all the shenanigans.
We're checking in at 6pm. Let's catch the sunset together!
If you want a spot, text/call Sara at 707-483-4636 or email me at alohasarawood@gmail.com
If you want to just hang out with us for the night but don't want to camp, that's fine too!
*note that there are two campgrounds in Morro Bay, Strand is to the north but we're staying at the one near the marina

Friday Morning Kayaking & SUP Boarding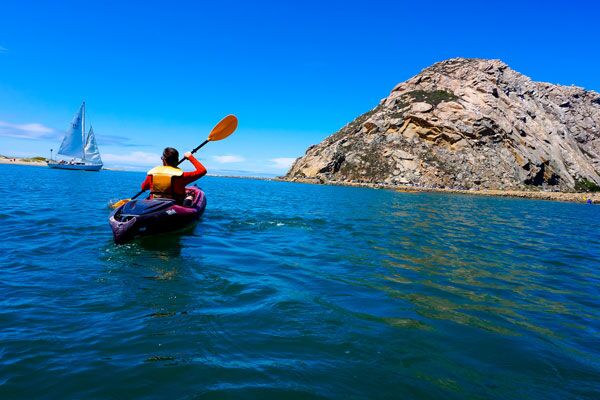 Paddle with the otters!
Sara and Jake love the outdoors so come spend a morning on the water with us exploring the beautiful California coastline. Kelp forests, otters, sea lions, and urchins, all in the warm California sun.
If you've been following our website closely, you'll know this was previously a guided tour but now we've decided to just rent kayaks and make our way around the bay since it's a pretty leisurely paddle.
Date: Friday, October 11th.
Time: Meet at 9:00 am . You can rent for an hour or two or as long as you please!
Location: A Kayak Shack, 10 State Park Rd, Morro Bay, CA 93442
Cost:
SINGLE KAYAK...............$16

Additional Hour.....$8
DOUBLE KAYAK..............$20
Additional Hour.....$10

CANOE .......................$20

Additional Hour.....$10

PADDLE BOARD..............$16
Additional Hour.....$8
https://www.morrobaykayakrental.com/rentals-and-tours.html

Friday Night Brews & Shmooze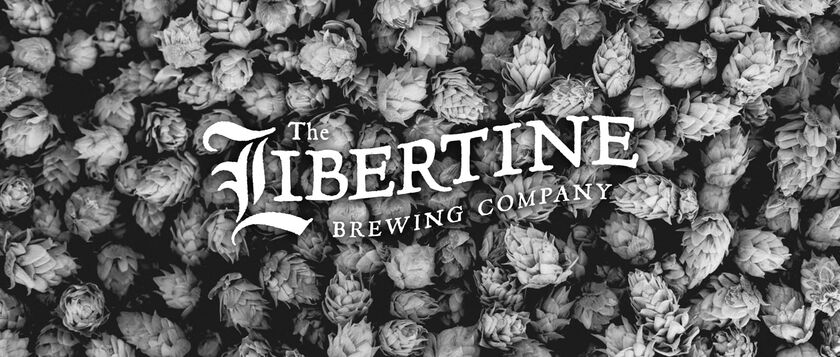 Come on over an chill at the local brew house! Very casual, we just want to spend as much time with everyone as possible so stop by if you can.
We'll be there around 8:30 or 9pm after we wrap up the rehearsal. Meet us whenever you can for some local beverages and live music, right on the water in downtown Morro Bay!
Location: 801 Embarcadero, Morro Bay, CA 93442
Sunday Morning Grape Stomp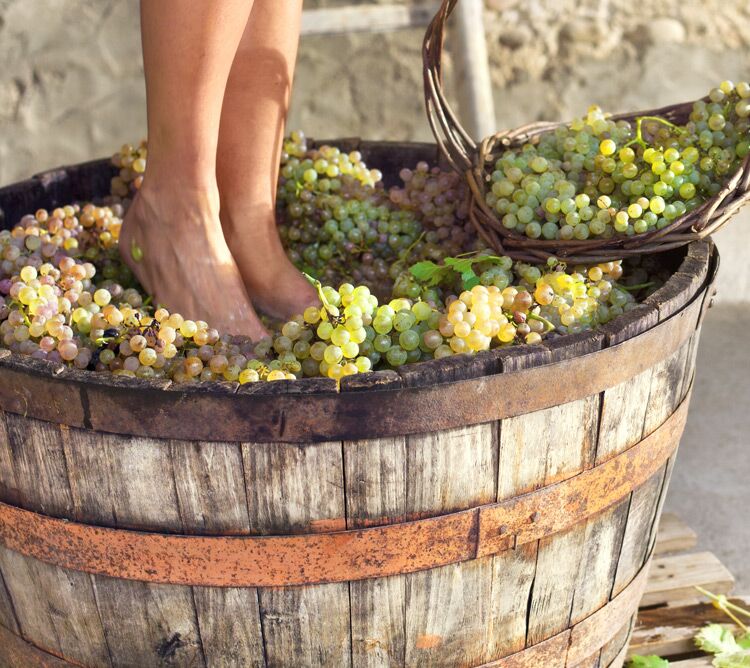 Well let's finish the weekend off right by getting together on the family vineyard for a good ole' fashioned grape stomp!
August-October is harvest season in Paso Robles so we're sure to have some ripe grapes to stain your toes. Hopefully you've all sobered up by the morning and are ready to make some delicious Twin Coyotes wine with us.
Time: 12:00 PM
Eats: Lunch provided.
Dress: Bring clothes you can get dirty. Even if you don't stomp grapes, you may want to hang out with the horses or run through the vines.
Location: Coyote Moon Vineyard, 1546 Wellsona Road, Paso Robles, CA 93446
For folks who don't have to rush to the airport, there is a block of rooms in Paso Robles reserved for us Sunday night. Adelaide Inn, $84/night, code: Twin Coyotes Wedding. If you have camping gear or want to sleep under the stars, you're also more than welcome to pitch a tent on the property and sleep among the vines!
Guest Accommodations
Morro Bay and Cayucos
The wedding is in Cayucos, a sleepy seaside town with an easy pace. Just south of our venue is the town of Morro Bay; while still a little sleepy, it has a bit more to do and access to great walking beaches. If you choose to stay in either of these towns, you will be within 15 minutes of the venue and quite happy we're sure :)

To allow guests to have some freedom in where they choose to stay, we have not blocked off rooms anywhere. However, the following are hotels we recommend.

The Landing
780 Market Ave, Morro Bay, CA, 93442

Best Western - San Marcos Inn
250 Pacific St, Morro Bay, CA 93442

Morro Crest Inn
670 Main St, Morro Bay, CA 93442, USA

Airbnb or VRBO in Morro Bay
There are many homes listed on airbnb.com and vrbo.com. We recommend you check these out as well as they can often be a lot more cost-effective.

Adelaide Inn
1215 Ysabel St, Paso Robles, CA 93446, USA
805-238-2770
Check-in:
October 9th, 2019 |
Check-out:
October 11th, 2019
Rate:
$84.50/night
Use Code:
Twin Coyotes Wedding
We have reserved a block of 15 rooms in Paso Robles for Wednesday, Thursday and Sunday nights for wedding guests, at Adelaide Inn. The "industry" rate we have is $84.50 per night for either 1 King or 2 Queen beds. It is a nice boutique inn, about 10 minutes from the vineyard, and within walking distance to a few restaurants, Starbuck's, and a pizza shop. https://www.adelaideinn.com/ Please call them to reserve your room, use code "Twin Coyotes Wedding"
Travel and Transportation
Recommended airports
SFO, LAX, or SJC are probably the most affordable airports to fly into, but are a 3-4 hour drive to the central coast. However, we recommend you make the most of your trip to the golden state; choose to fly into one of those airports and enjoy the drive along the Pacific Coast Highway or visit Yosemite en route to the wedding!
To fly in closer to the wedding, look into San Luis Obispo or Santa Barbara airports.
San Francisco International Airport (SFO)
San Francisco, CA 94128, USA

Los Angeles International Airport (LAX)
1 World Way, Los Angeles, CA 90045, USA

San Jose Airport (SJC)
San Jose, CA 95110, USA

San Luis Obispo County Regional Airport (SBP)
975 Airport Dr, San Luis Obispo, CA 93401, USA

Santa Barbara Airport (SBA)
500 James Fowler Rd, Santa Barbara, CA 93117, USA

Central Coast Attractions
Hearst Castle
750 Hearst Castle Rd, San Simeon, CA 93452, USA

Hearst Castle's history begins in 1865, when George Hearst purchased 40,000 acres of ranchland. After his mother's death in 1919, William Randolph Hearst inherited thousands of acres around San Simeon, and over time, he purchased more. The spread eventually encompassed about 250,000 acres. With architect, Julia Morgan, Hearst conceived a retreat he called La Cuesta Encantada—Spanish for "Enchanted Hill." By 1947, when Hearst had to leave the remote location because of his fragile health, the estate was still unfinished even though it comprised 165 rooms and 123 acres of gardens, terraces, pools and walkways—all built to Hearst's specifications and showcasing a legendary art collection.
Book tickets in advance.
Piedras Blancas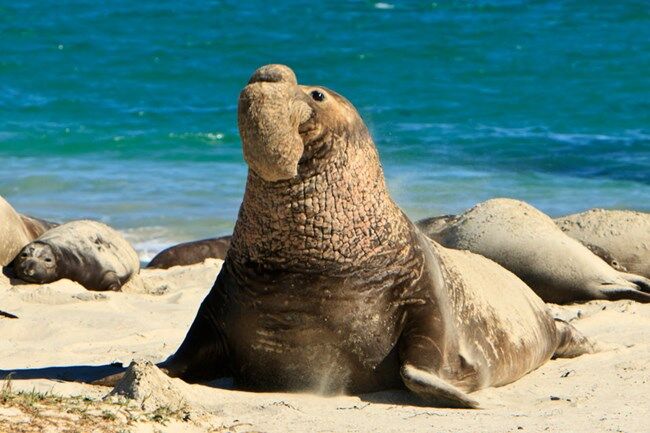 Piedras Blancas, California 93452, USA

The northern elephant seal, Mirounga angustirostris, is an extraordinary marine mammal. It spends eight to ten months a year in the open ocean, diving 1000 to 5800 feet deep for periods of fifteen minutes to two hours, and migrating thousands of miles, twice a year, to its land-based rookery for birthing, breeding, molting, and rest. Piedras Blancas is a great place to view these remarkable creatures during their time onshore.
The Piedras Blancas elephant seal rookery spreads over 6 miles of shoreline around Point Piedras Blancas on the central coast of California. The viewing areas are located 90 miles south of Monterey, 5 miles north of Hearst Castle State Historical Monument in San Simeon, 1.5 miles south of Point Piedras Blancas. The viewing areas are open every day of the year, are wheelchair accessible, and free. No reservations required.
Wine Tasting - Pacific Coast Wine Trail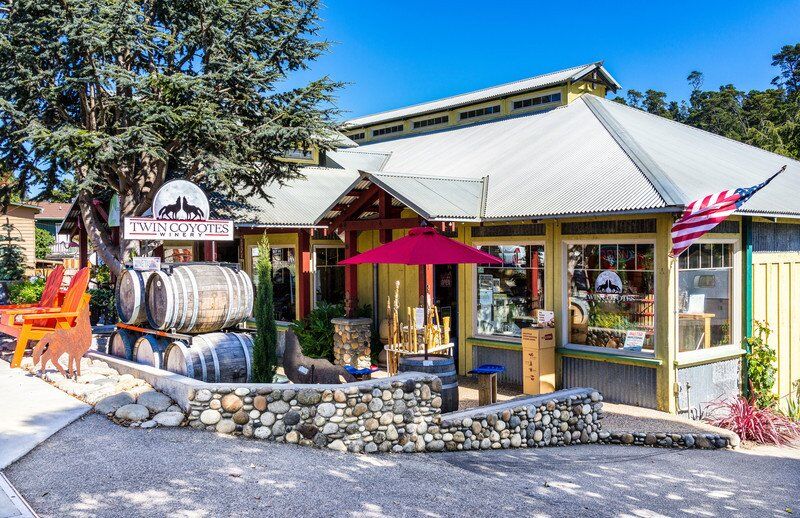 Taste our family's wine! Visit Twin Coyotes tasting room in Cambria, CA.
Travel the Pacific Coast Wine Trail and visit wineries and tasting rooms nested in quaint, seaside towns dotted along scenic HWY 1. The Trail offers travelers a wine experience as unique as the coastal communities themselves. From Coastal Burgundian varieties grown on vineyards minutes from the Pacific Ocean to robust Bordeaux and Rhone varieties grown in Paso Robles, the wines of the Pacific Coast Wine Trail are handcrafted to highlight the individuality of the variety and reflect each winemakers' unique style of winemaking. Those traveling the Pacific Coast Wine Trail are encouraged to complement their wine tasting with eclectic dining, coastal adventures, pristine beaches, wildlife rookeries and tours of Hearst Castle and the Piedras Blancas Light Station.
Wine Tasting also throughout Paso Robles and San Luis Obispo area.
Cambria Scarecrow Festival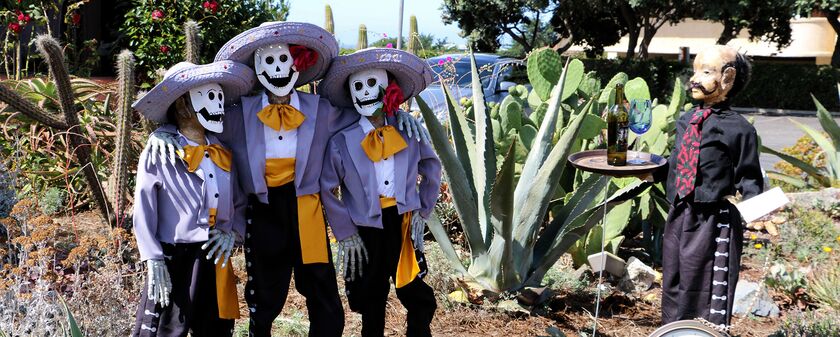 Now in its eleventh year, the Cambria Scarecrow Festival has grown into a community-wide event with hundreds of scarecrows bowling, bathing, painting, pedaling, fishing and flying through Cambria, San Simeon and Harmony. Swing by the shops and check out the artists' creations.
Vessel Excursions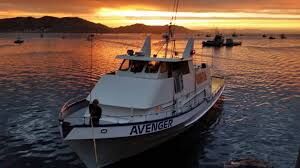 The beautiful coastline of Morro Bay/Cayucos has much to offer. At Morro Bay Landing, a fleet of vessels can get you out on the water exploring.
-Whale Watching
-Sunset cruises
-12, 8, and 6 hour fishing charters
-Nature trips ($10, 1 hr cruise of the bay)